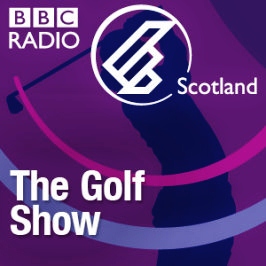 "The Golf Show
Graham Spiers and former European Tour pro Alan Tait present BBC
RadioScotland's Golf Show every Sunday morning from 10:30-11:00am.
With the spotlight on the Scottish game as well as a focus on the
Global game, we'll have interviews with the biggest names in golf, top
Features, a round-up of how the top Scots, both professional and
amateur, are faring."
"BBC The Golf Show
May 9 2012
This coming week, Graham talks to Scottish Tour Professional, Scott
Jamieson, who had his biggest year yet in 2011 on the lucrative
European Tour. Alan and Graham discuss whether the Tiger "era" is over
or not. What do you think? And Alan meets a man who boasts to have
one of the biggest golf memorabilia collections in Scotland. We still
want to hear what your favourite "Scottish" par 3 is. All that and more on
The Golf Show, Sunday morning at 1030, 92-95FM and 810MW"
The Golf Show
Featured on 13 May 2012

(Click to hear the Interview)

Good Morning Scotland
Featured on 29 December 2011

(Click to hear the Interview)
Radio Aberdeen News
Featured on 6 January 2012
Call Kaye
(Trailer for MaCaulay and Co.)
Featured on 11 January 2012

(Click to hear trailer)
MaCaulay and Co.
Featured on 11 January 2012

(Click to hear the Interview)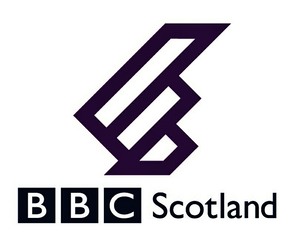 BBC Scotland website
Featured on 29 December 2011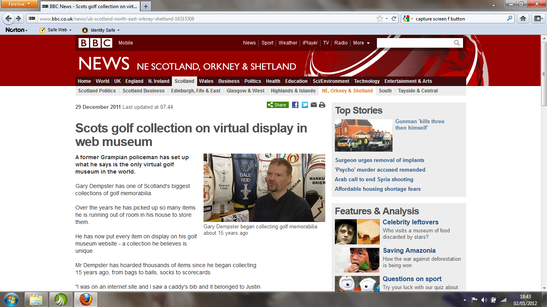 (Click for link to BBC Scotland website article)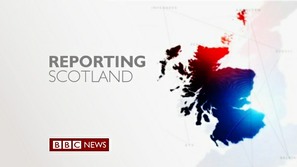 Reporting Scotland
Featured on 6 January 2012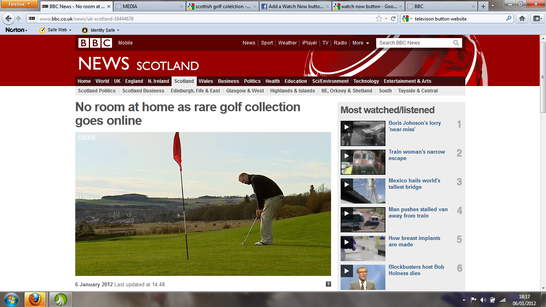 (Click for link to BBC Scotland website article and video)