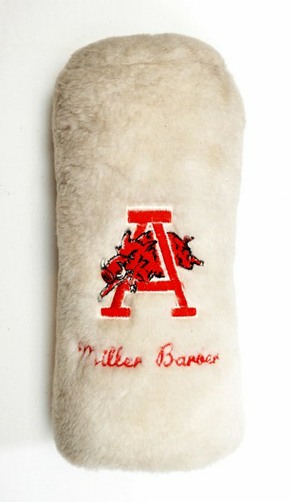 Miller BARBER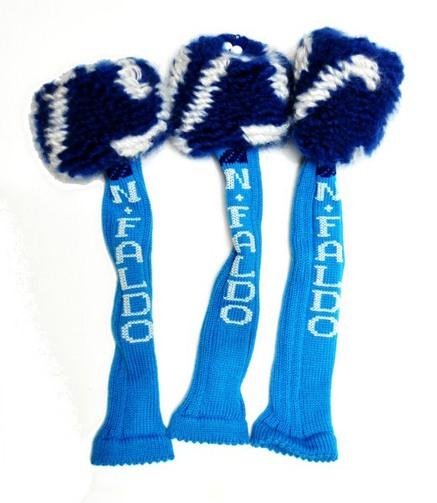 Nick FALDO
Raymond FLOYD
Stephen GALLACHER
issued for the 2006 Open Championship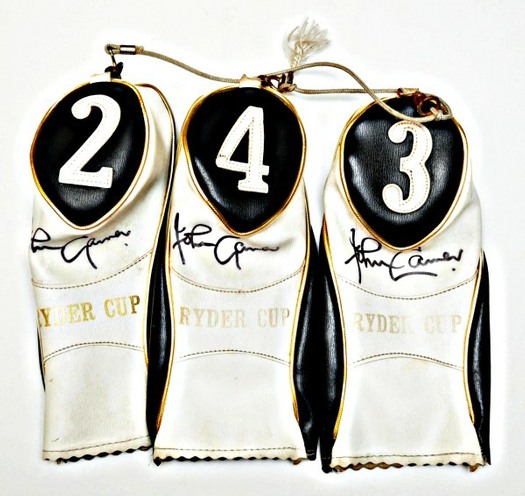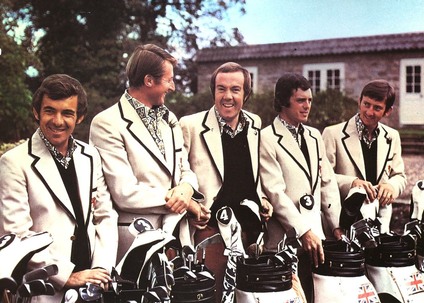 John GARNER
used during the 1973 Ryder Cup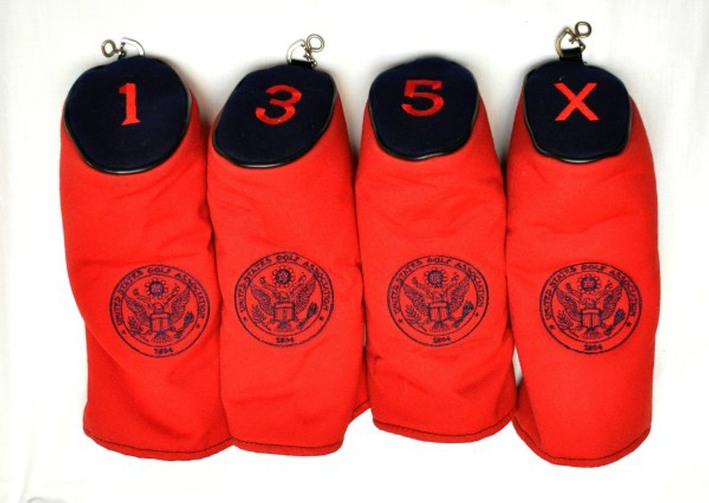 Carole SEMPLE-THOMPSON
used during the 1998 Curtis Cup
Betsy KING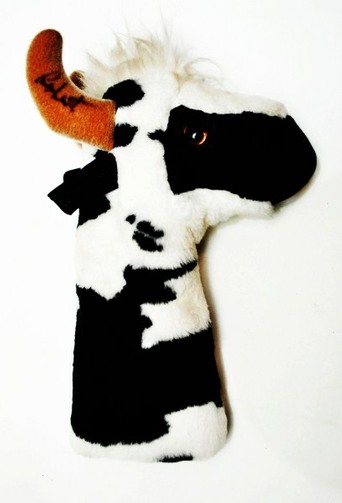 Robert LANDERS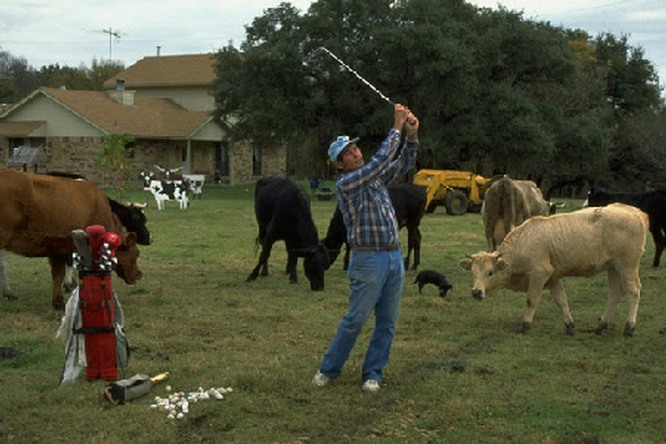 Every decent golfer, or those who think they are decent, talks about making a
run at the Champions Tour when they turn 50. Guaranteed money. No cuts.
Playing from a shorter distance. Robert Landers really didn't have those thoughts
in mind back in 1994. Back then, the 51-year-old Landers wanted to give the
Senior Tour a shot for a different reason.

"The only reason why I tried in the first place was so I could get something put on
an application to get a job in golf somewhere," he said. "What were the odds of
something happening?"

Unlike those dreamers, who either fail to act upon their words or who quickly get
put in their place because of the strength of competition, Landers secured his
Senior Tour card for the 1995 season after finishing tied for sixth during the
Q-School finals.

You remember him. The cattle farmer from Azle with the unorthodox swing. The
guy who played homemade clubs and hit balls on his farm. The "Moo Crew". The
Dickies sponsorship.

His story made him an instant celebrity and a media darling. Senior Tour veterans
Chi Chi Rodriguez, Lee Trevino and Raymond Floyd befriended Landers.
Magazines and television shows wanted to know his story. Everywhere he teed it
up, fans would show up dressed as cows. Yet, all the ballyhoo surrounding
Landers confused him.

"Everything was happening too fast," he said. "[Wife Freddie and I] tried to
answer every phone call and letter. We did our best to keep up."

Landers played in 33 events during that 1995 season, making $77,378.
Unfortunately that wasn't enough to secure his card. He played on the Senior
Tour again in 1996, but lost his card at the end of the season. He tried once more
to qualify for the Senior Tour the following season, but didn't finish high enough in
the Q-School finals.

Today, Landers is still raising cattle, and many other animals, on his farm in Azle.
And he's still playing golf on a regular basis at his home club, Cross Timbers Golf
Course. Now 66, Landers has aspirations for another accomplishment.

"I haven't shot my age yet," he joked. "I've shot 68 twice, though. And both
rounds started with a bogey on the first hole."

When he's not playing at Cross Timbers, Landers is working there doing a variety of
things. On any given day he could be the assistant superintendent, course
designer, pro emeritus. What he enjoys the most is teaching juniors all about the
great game of golf. And even though the kids don't know about the "Moo
Crew" or his stints on the Senior Tour, Landers does enjoy seeing the joy the sport
brings to them.

"I try to introduce the game to as many as possible," he said. "We've had free
clinics and I've been giving away free clubs to any and all juniors."

Landers vividly recalls all the wonderful courses he got to play on the Senior Tour,
and how they were always in pristine condition whenever the Tour rolled into
town.
Renee RICHARDS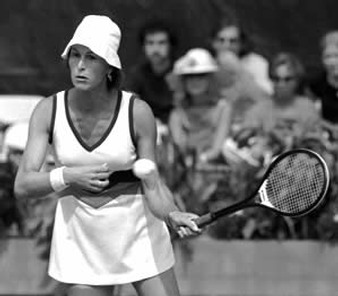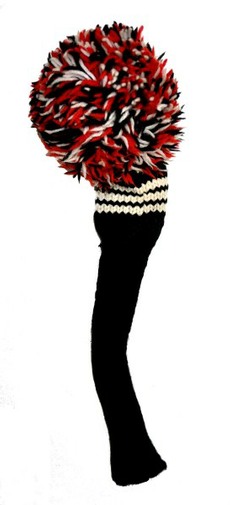 Tom WATSON